DO NOT BE ALARMED! While this does kind of resemble that annoying money-begging banner that sometimes appears at the top of Wikipedia pages, this box is here because it was the only thing I could think of to make this Welcome page interesting. If you have any better ideas, I'd love to hear them. And feel free to send money if you like. Unlike websites of important people, this one has no financial backing.
Winston Gieseke is an award-seeking artiste of the finest order who wears many hats in life, with some of them better fitting than others.
This site was named Best Vanity Site Ever by the Web Critics Association of North America and has enjoyed fairly positive write-ups in People magazine, The Christian Science Monitor, and Monster Truck Monthly. It has also been discussed in various forms of the media by celebrities and journalists from Megyn Kelly and Kellyanne Conway to Kelly Ripa and R. Kelly.
OK, there's not one iota of truth in the above paragraph, but something had to fill this space. Everything else you'll read here is true, I promise.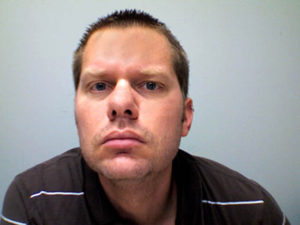 Here's a smattering of what people have been saying …
"Winston Gieseke's script [for Hollywood Off-Ramp] has more than a few surprises, along with a memorable conclusion." ― The Hollywood Reporter
"Bang Like A Porn Star: Sex Tips From the Pros by Winston Gieseke is one of the most brilliant books about gay male sexuality that I've ever read." — Cornelius Washington, The Bay Area Reporter
"[Winston]'s energetic lead performance and boyish good looks point to a future in romantic starring roles." — Audrey Liebross, Broadway World
"[Saw] a performance by Winston Gieseke at the Split.Id Theatre on Santa Monica Boulevard. It was a pretty good show." ― Confessions of a Songwriter
"[Bang Like a Porn Star] is a great book with some of the best adult performers — and yes, the legendary @texdavidsonxxx is one of them. A+" — porn star Tex Davidson
"In Gayland, the very definition of courage is for a gay man to publish a list of the best ever Broadway cast albums in The Advocate. And this week, courage has a name: Winston Gieseke." — AfterEllen.com
"As his mother I might be biased, but I think Winston's writing is among the best I've ever read." — Anonymous
For more on Winston, click here.