OK, I didn't actually have a fling with porn icon Diesel Washington. But he did fling me around the room. This was during our video interview in August of last year.
A seemingly open book, Diesel discussed everything from twinks to the cover shoot he did for Unzipped, which was inspired by the 1972 horror film Blacula (or, as he says in his New York accent, "Blac-u-ler.") I even got him to do a freestyle rap, which — if you have the patience to scroll all the way down — you'll find in the final clip.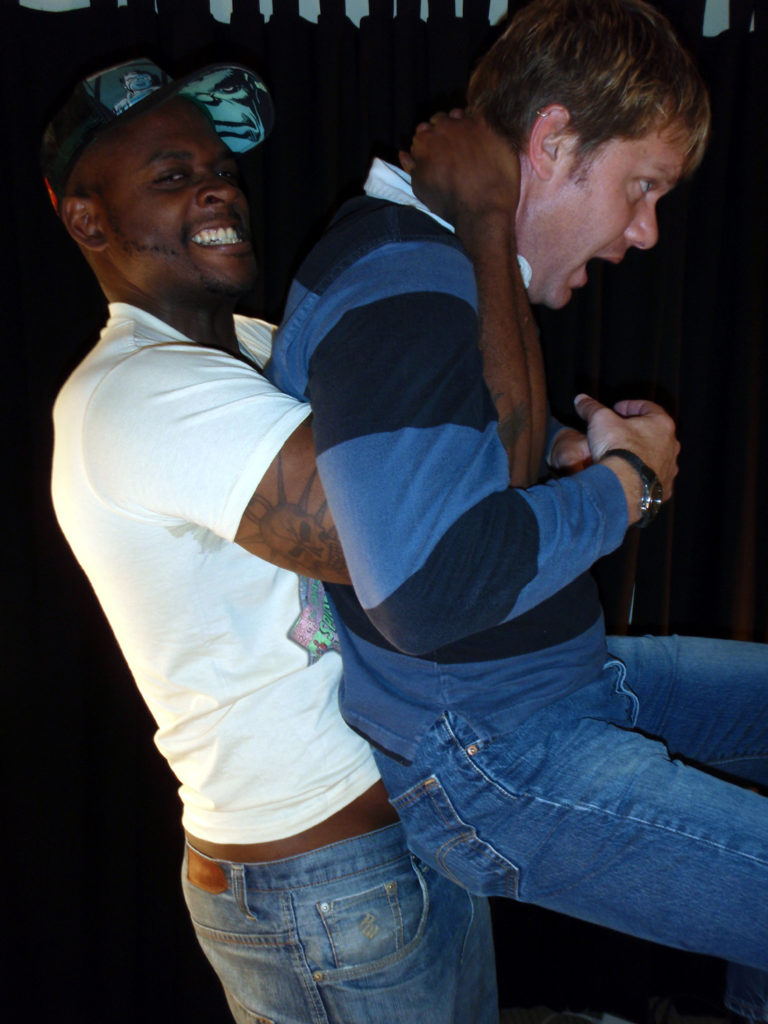 Diesel is super cool — smart, articulate, and big. He's like seven-foot-ten, and he has hands and feet the size of Bigfoot. At 6-feet tall, I'm not petite. But at one point, when I inquired about Diesel's physical strength — he's known for effortlessly manhandling his scene partners — he pulled me from my seat and literally whipped me around the room as if I were a five-pound rag doll. It was awkward. It was bizarre. It was hot. Thankfully someone took photos.
Here's what Diesel had to say on twinks:
… And on his sex life:

… And if he had his own porno school:

… And his Unzipped cover shoot:

… And porn:

… Until finally, Diesel raps:

Whatta guy.